Update after the first month of MiFID II
The OTC-ISIN population count has more than doubled in January to over 4.1 million as of close of play on 31 Jan, up from 1.9 million from 31 December 2017.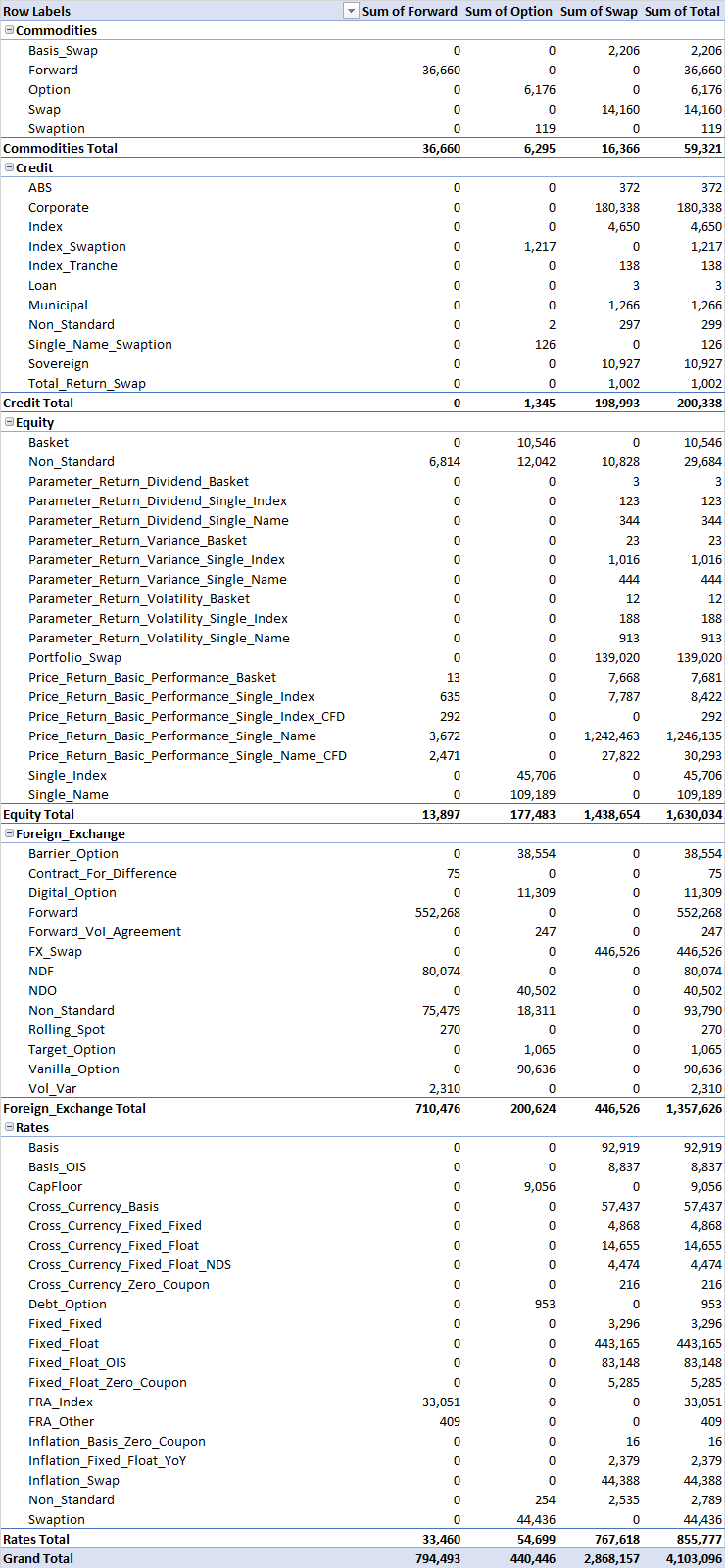 Update after the first week of MiFID II
Total OTC-ISIN population has increased by 639,360 in one week to 2,850,395 with increases fairly evenly split between Equities, FX and Rates.
The main increase in FX was in FX swaps creation – with special thanks to one large European bank who coordinated a large pre-population with us over Friday evening / Saturday morning.
The main increase in Equities was for Single Name swaps (Price_Return)
For Rates, the main increase was in Fixed Float IRS, which is by far the largest single product.
Update on 2nd January 2018
With many DSB users busy pre-populating the OTC-ISIN database, I thought I would provide a breakdown of the OTC-ISINs already created in Q4 of 2017.
I have also provided a breakdown by product template:
Hope this is helpful.