This month's statistics overview begins with a snapshot showing the types of institutions that are most active in terms of OTC ISIN creation activity.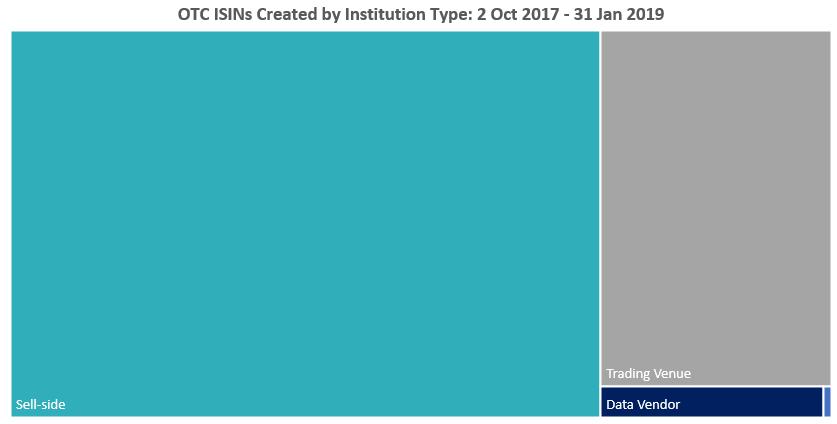 Monthly trends held steady, showing a small rise in ISIN creation activity heading into year end 2018 and a return to steady state activity in January 2019.

The asset class and instrument level breakdown holds steady, with no material changes in headline data.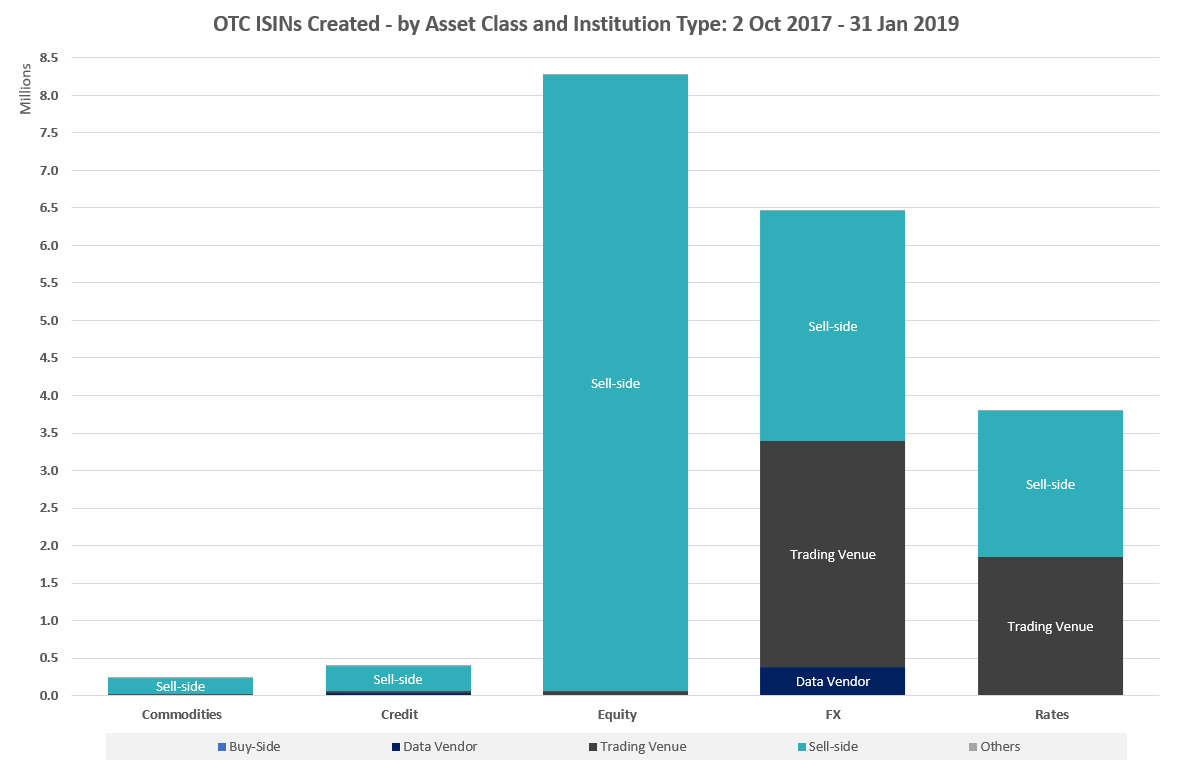 As the table below shows, there are some large relative month-on-month changes – albeit with a fairly stable trend with respect to the absolute numbers of the most frequently created OTC ISINs.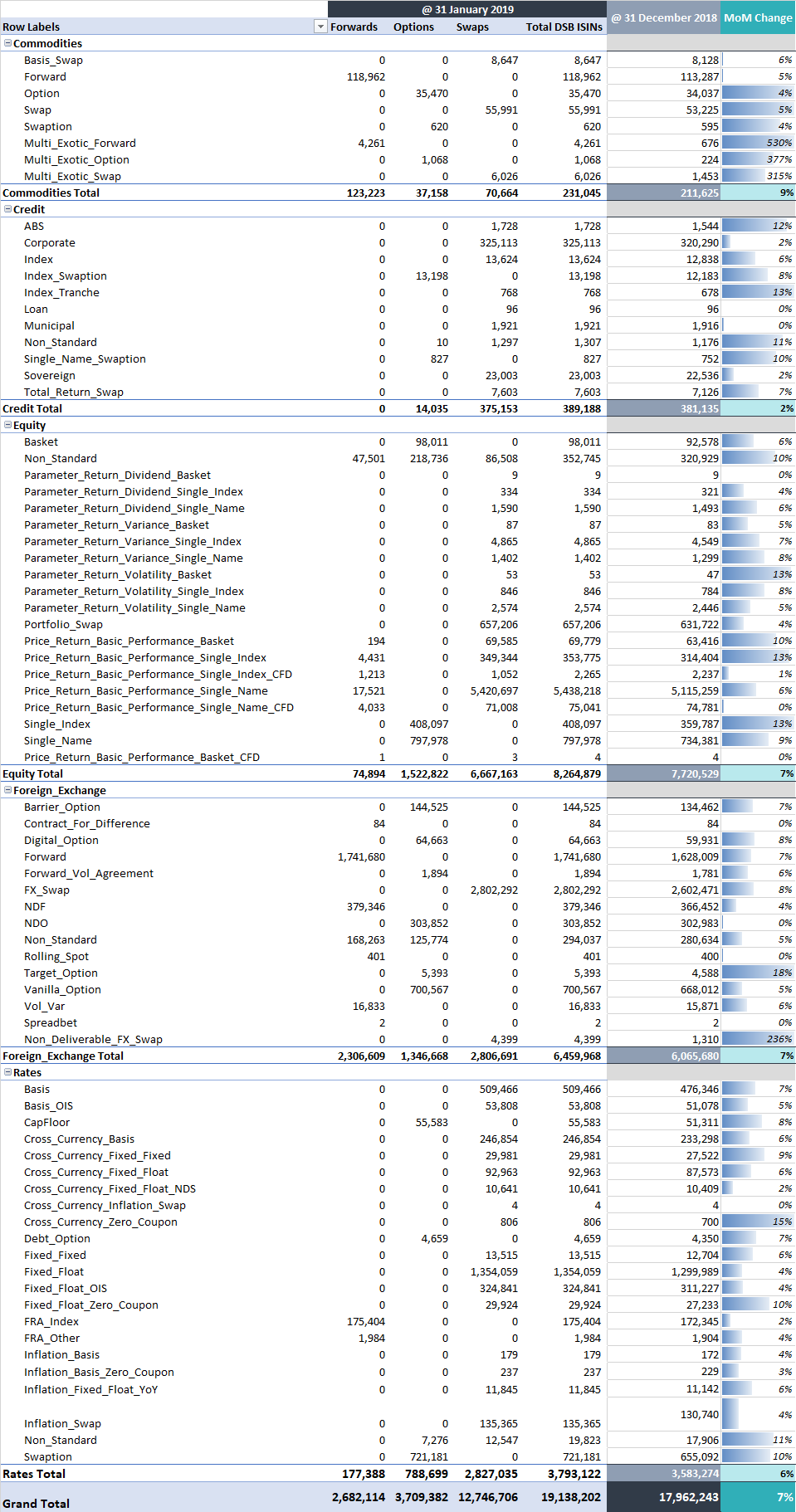 Users' search request related interactions have remained fairly consistent, with FIX based users continuing to dominate programmatic searches within the DSB.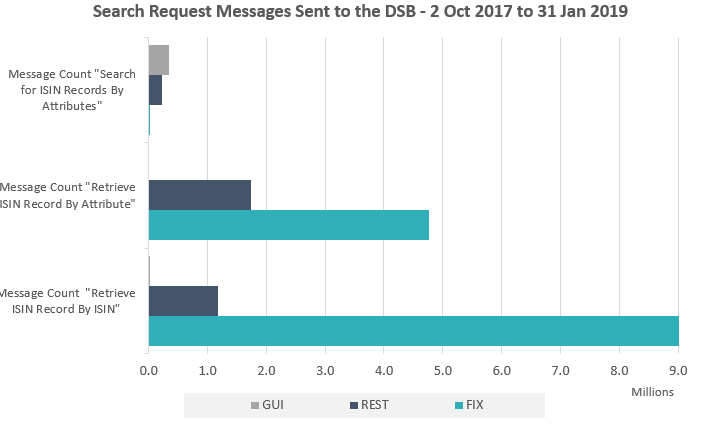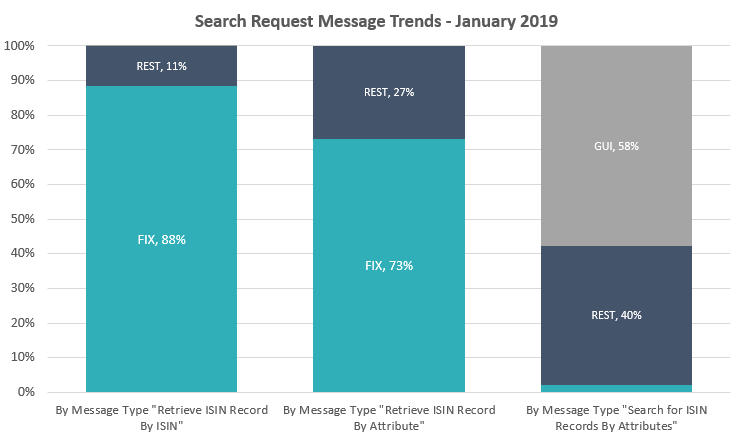 – END –