Published by Malavika Solanki
OTC ISIN creation activity declined marginally but holds steady at just under 4% more OTC ISINs having been created in the month of August. Products where activity was higher than the prior month included Non-Standard CDS, Single Name Swaptions, Equity Swaps on indices and Cross-Currency Fix Float Swaps. Products where month on month activity declined include Commodity Swaptions, some types of Portfolio Swaps and Inflation Basis Swaps.
Data Creation Trends: With the exception of FX and Rates, the sell-side continues to dominate most OTC ISIN creation activity.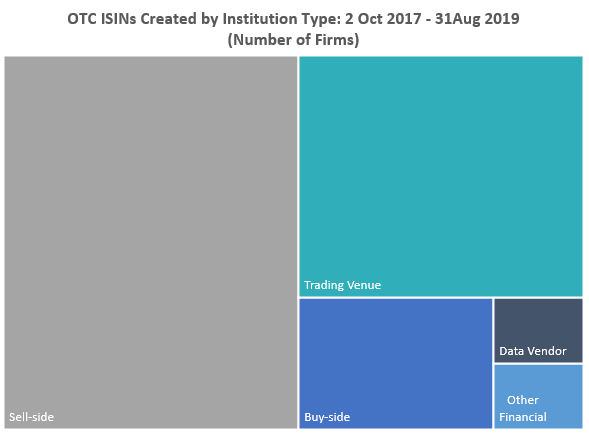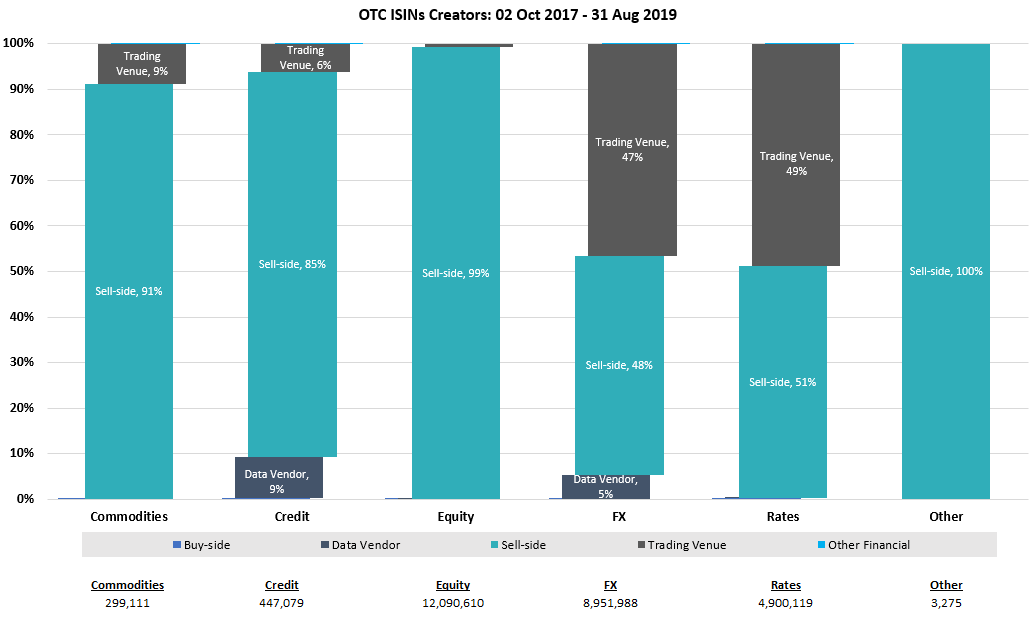 Broad asset class trends are fairly consistent with the previous month.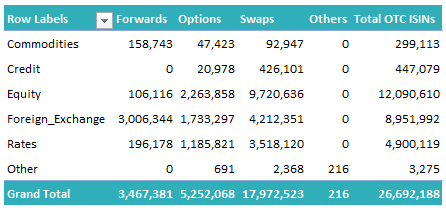 Month on Month (MoM) changes in both absolute and relative terms show that although the number of new ISINs largely holds steady, there was increased variation at product level, with a a slight decline in the creation rate of new OTC ISINs.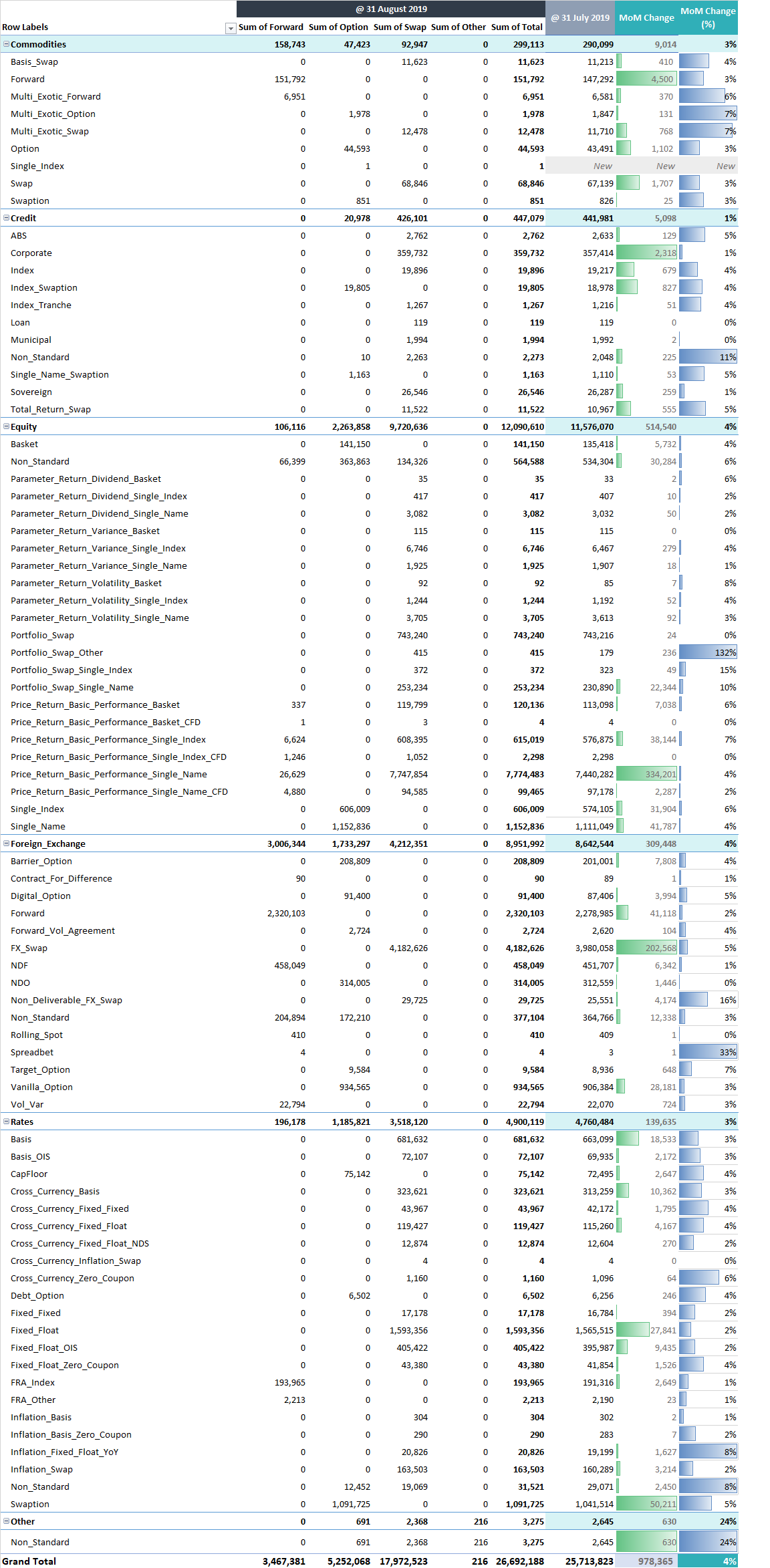 Search Trends: Search activity in the DSB database increased marginally in the month of August, with an aggregate increase of 4%, driven by all users of the APIs (FIX and ReST) and the DSB GUI. When looking at the data more closely, we see that "Retrieve ISIN record by ISIN" was up 2%, "Retrieve ISIN record by Attribute" was up 6% and "Search for ISIN record by Attributes" was up 3%.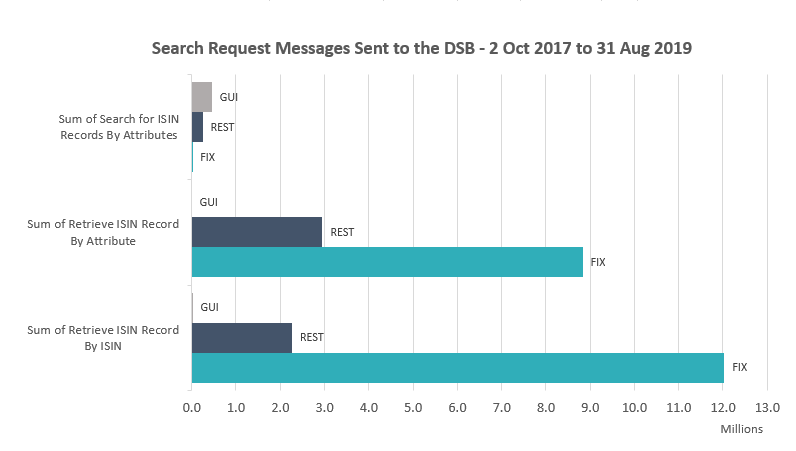 — END —