This blog updates my previous post after week 1 of MiFID II, to reveal a much more diverse and interesting universe of trading venues and systematic internalisers now contributing OTC-ISIN reference data to ESMA.
A couple of interesting facts:
Far more OTC-ISINs have been created in the DSB database than have been submitted to FIRDS
Systematic internaliser numbers have grown from 2 to 8, and as a collective they are now contributing just over 20% of the OTC-ISINs  to FIRDS, up from a mere 2% at the end of week 1 of MiFID II. However, a close examination of the list reveals some big name SIs are still missing!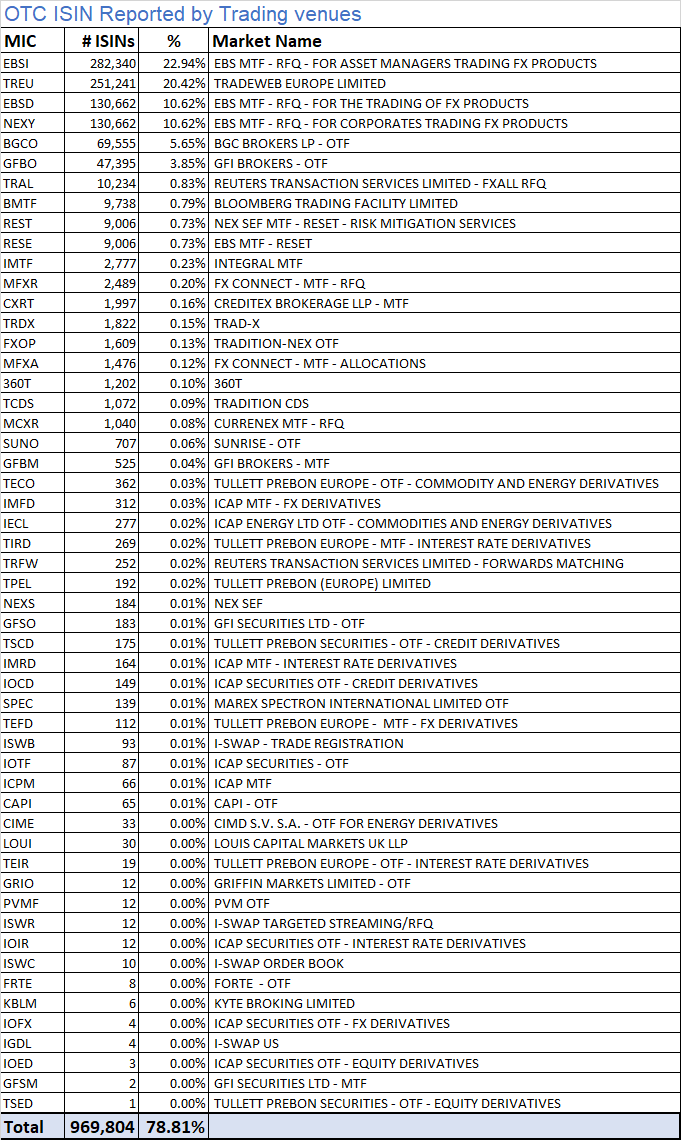 Sassan Danesh, Management Team, DSB