Published by Malavika Solanki
OTC ISIN creation activity rose slightly this month and holds steady at approximately 5% more OTC ISINs having been created in the month of September.
Activity was broadly higher in most types of credit instruments, with Corporate, Sovereign and Index CDS more active than the prior month, as was also the case for Total Return Swaps. Single Name Portfolio Swap and FX Forward OTC record creation activity was also higher than the prior month. Rates activity was largely consistent with prior months, with some spikes in creation activity following changes to support ESMA guidance published in September 2018. Month on month OTC record creation activity declined marginally for Multi-Exotic Commodity instruments, Non-Standard CDS and cross-asset instruments.
Analysis also shows that 470 institutions have directly accessed the DSB to search for OTC derivative reference data records using either the APIs or the DSB's web portal. The data reflects an increase of 50 firms in the last six months (driven by data vendors and banks) – with most of these users obtaining data on a free to use basis.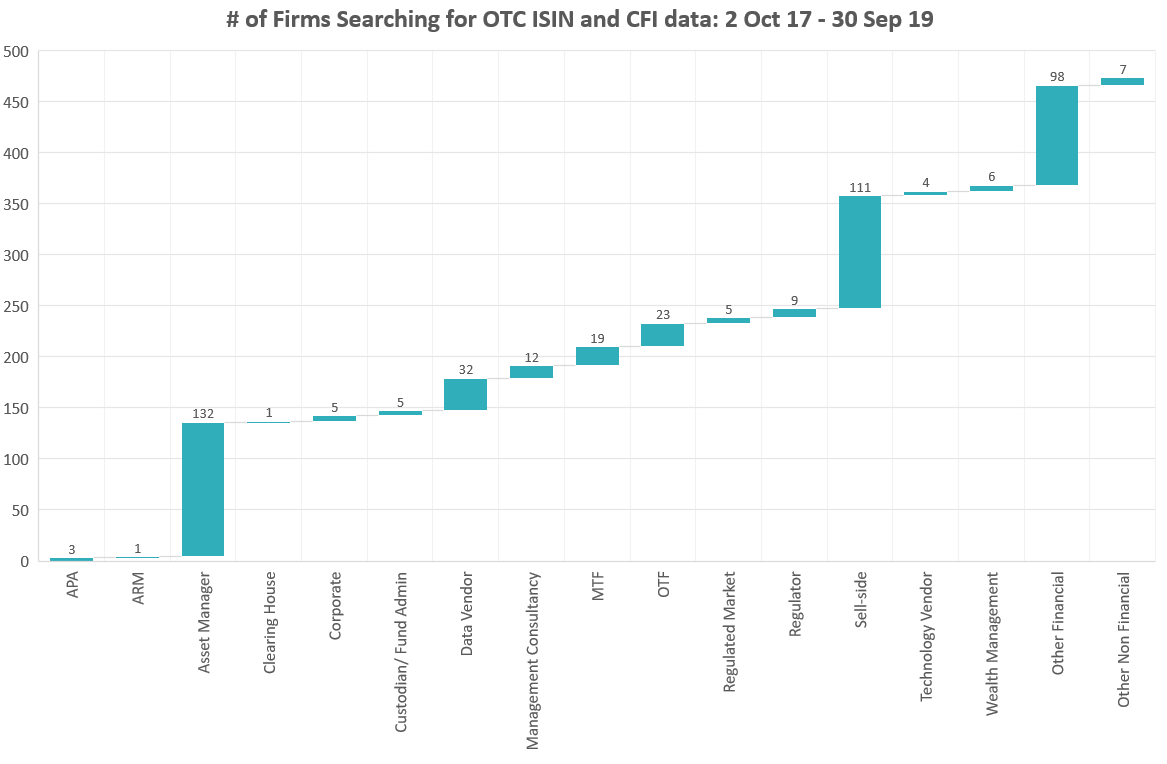 Data Creation Trends: The end of September marked two years of operation of the DSB's OTC ISIN, CFI and FISN generation and publication service. With the exception of FX and Rates, the sell-side continues to dominate most OTC ISIN creation activity.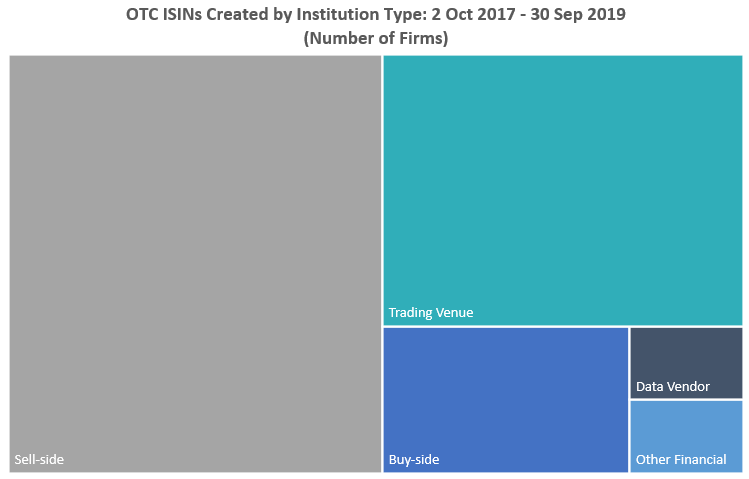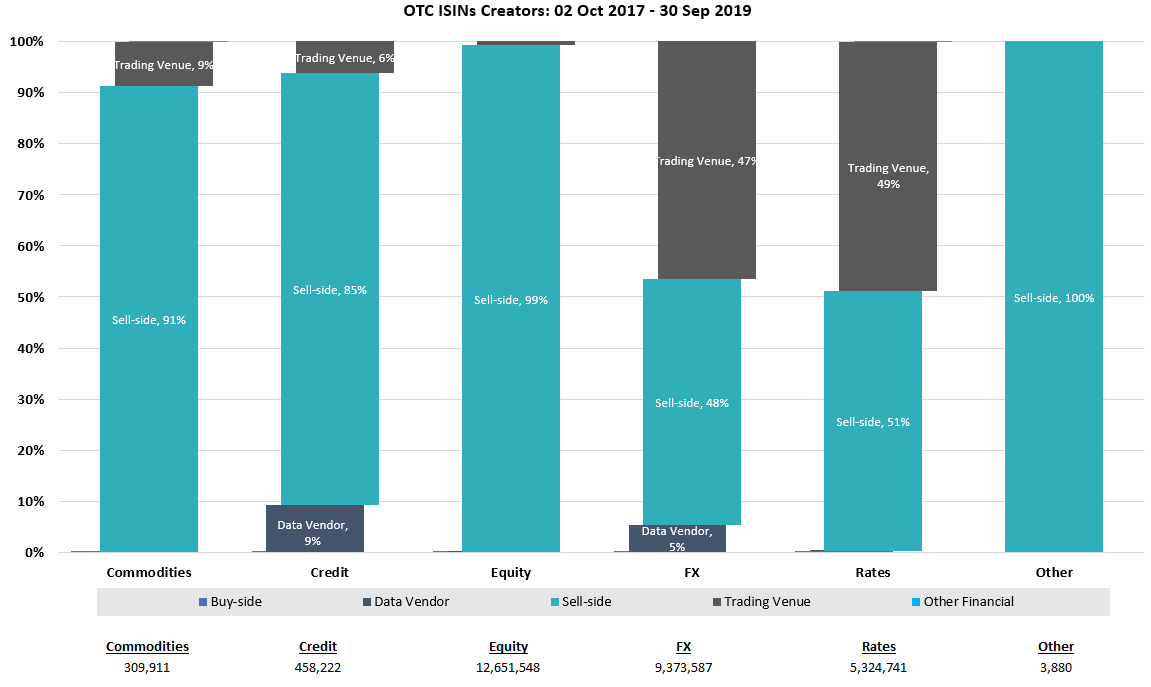 Broad asset class trends are fairly consistent with the previous month.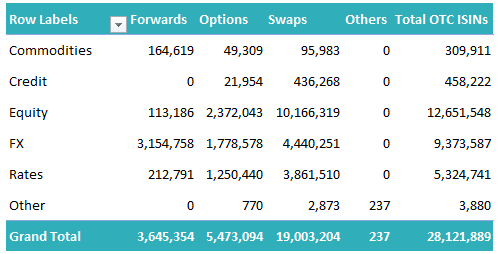 Month on Month (MoM) changes in both absolute and relative terms show variations in the new ISINs at product level.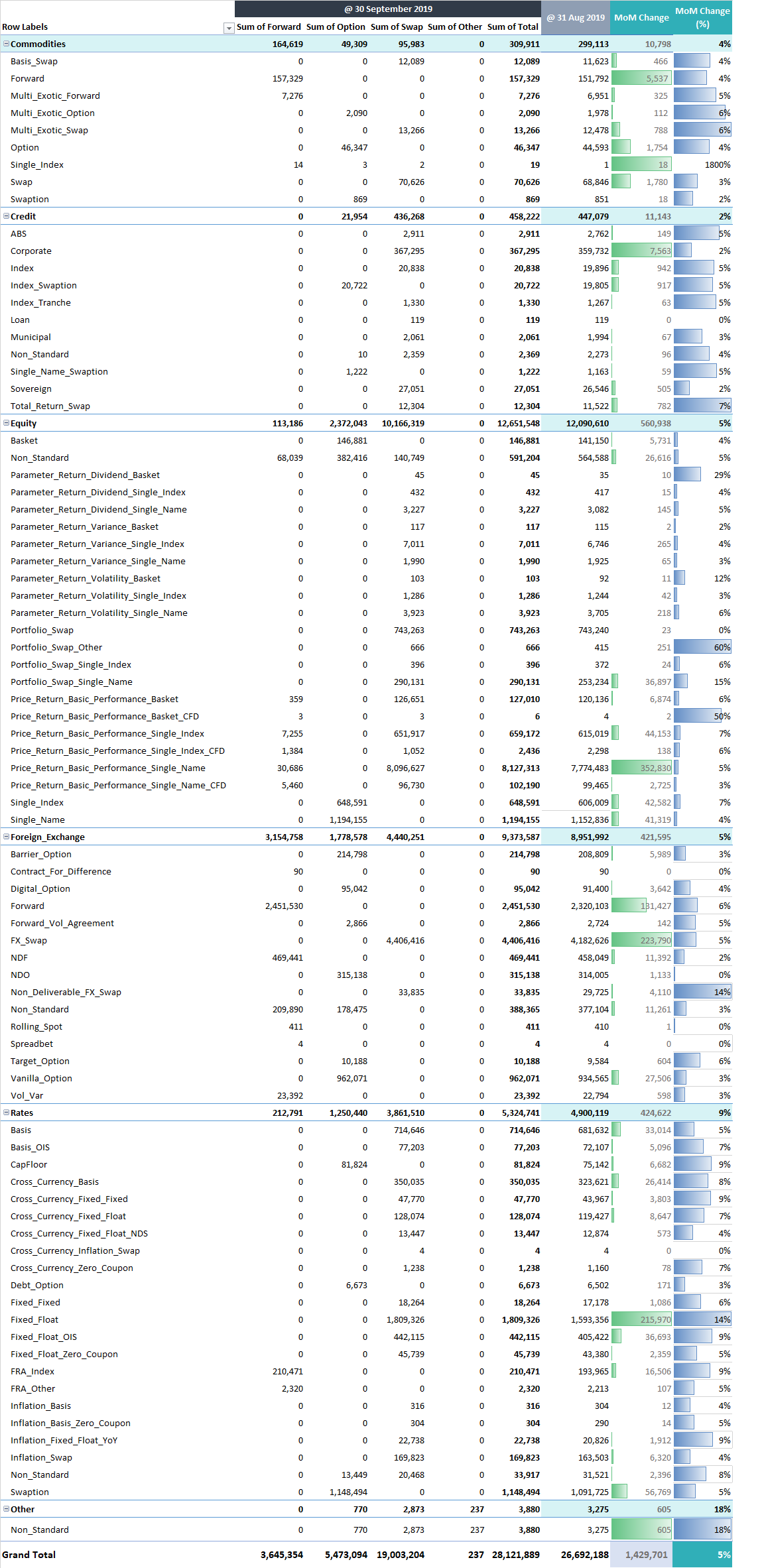 Search Trends: Search activity in the DSB database increased 5% in the month of September, largely driven by higher volumes of messages via the DSB's ReST API. When looking at the data more closely, we see that "Retrieve ISIN record by ISIN" was up 3%, "Retrieve ISIN record by Attribute" was up 7% and "Search for ISIN record by Attributes" was up 2%.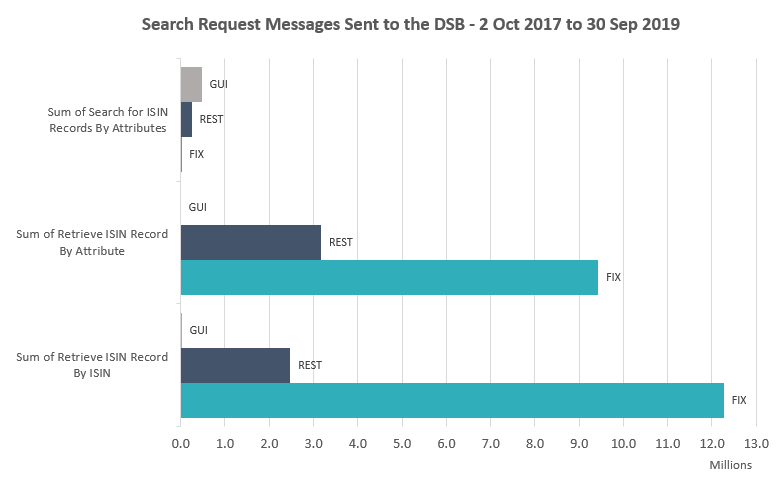 — END —