Published by Malavika Solanki
OTC ISIN creation activity continued at the same pace as the prior month, with 6% more ISIN records added to the DSB database. As expected, the increase was driven entirely by the creation of new Rates ISINs following implementation of the Term of Contract changes in late September. If history is any indicator, then it will likely take much of Q4 2019 for the industry – data consumers in particular – to fully embed the changes into existing search workflows.
The primary Rates instruments for which new ISIN creation activity was higher than usual were:
Basis Swaps
Cross Currency Fixed Fixed Swaps
Fixed-Float Swaps
Fixed-Float OIS
Swaptions
Readers interested in understanding the types of institutions that search the DSB database for information should review the metrics published in September. All other metrics  – for creation and search activity – have been refreshed for November month-end and are available below.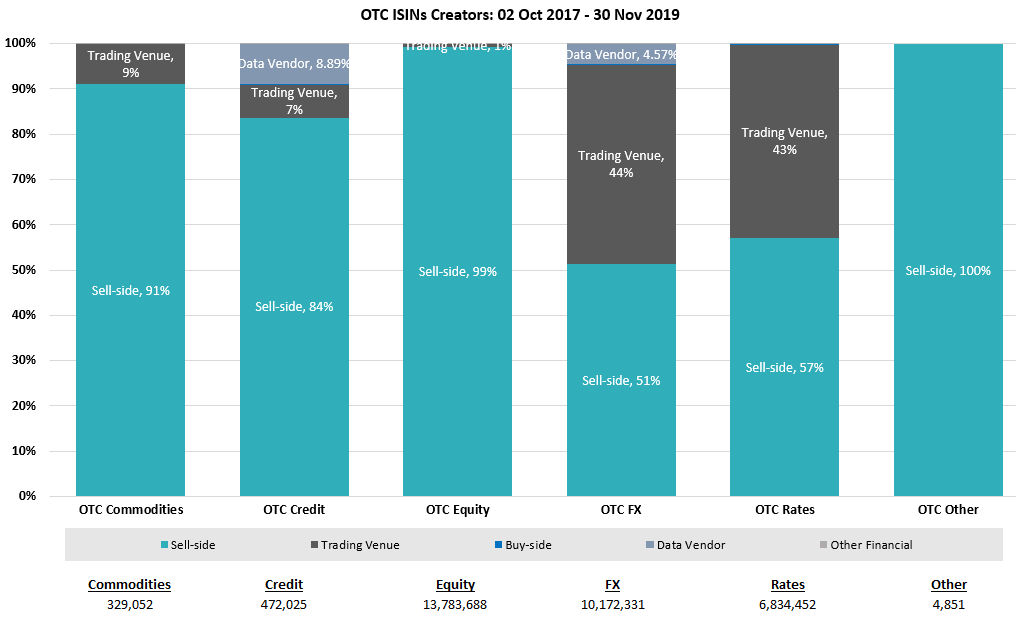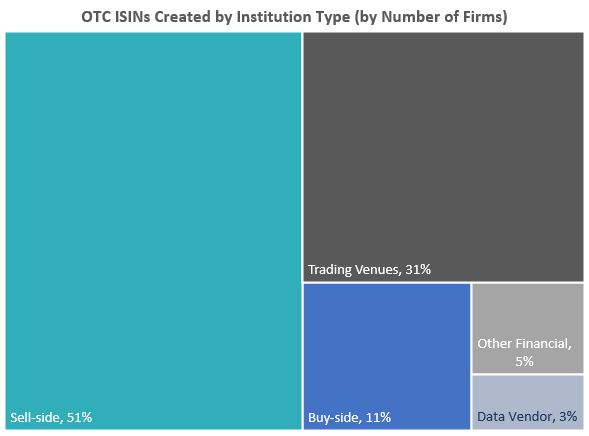 Broad asset class trends are fairly consistent with the previous month.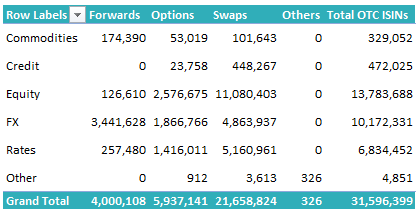 Month on Month (MoM) changes in both absolute and relative terms show variations in the new ISINs at product level – particularly for Rates instruments.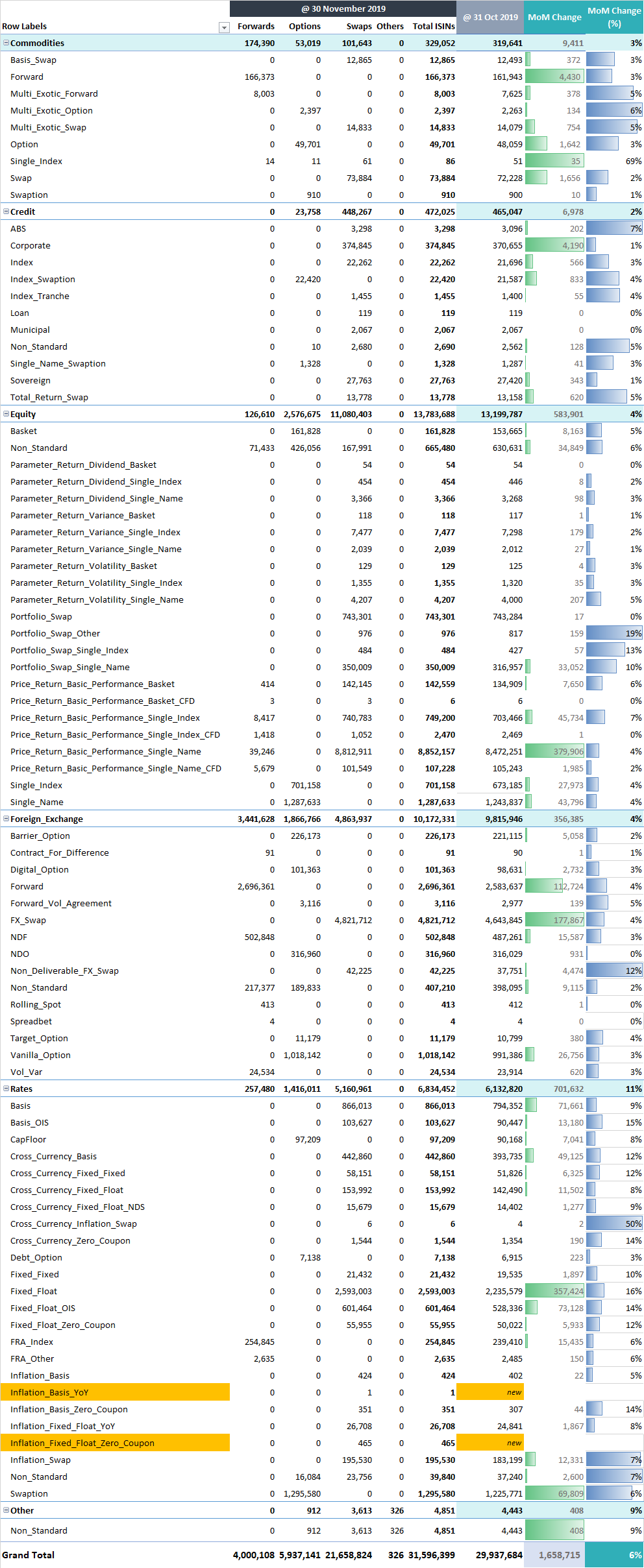 Search Trends: Search activity in the DSB database increased 5% in the month of November, largely driven by higher volumes of API "Retrieve ISIN Record by Attribute" messages. Highlights include:
FIX remains the dominant messaging protocol when interacting with the DSB – 76% of all search messages sent to the DSB
GUI users make most use of the "Search for ISIN Records by Attributes" message and are the most common type of DSB user although they submit only 2% of all search requests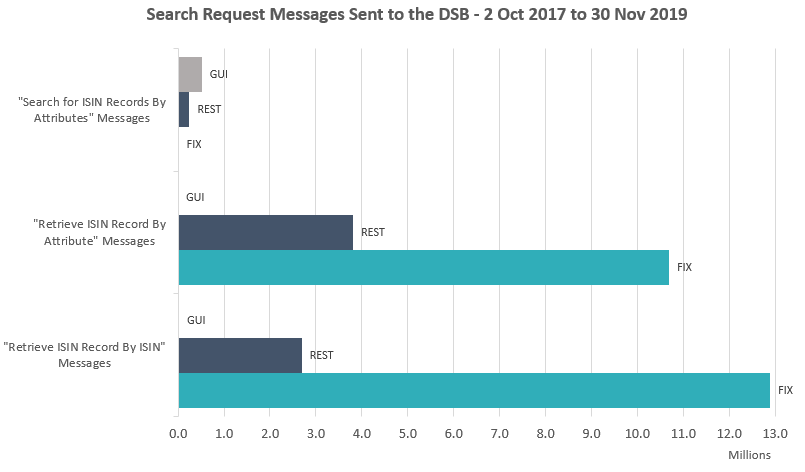 — END —