Published by Malavika Solanki
Overall OTC ISIN creation activity rose 1% in the month of October – driven primarily by Rates and a slight increase in the number of FX Forward ISINs. The data shows that Trading Venues created slightly more Credit OTC ISINs in October, with the Sell-side create activity higher for both Rates and FX instruments. The Buy-side and Data Vendors maintained the status quo, with no change in the number of OTC ISINs they have generated since the prior month.
Readers interested in understanding the types of institutions that search the DSB database for information should review the metrics published last month. All other metrics  – for creation and search activity – have been refreshed for October month-end and are available below.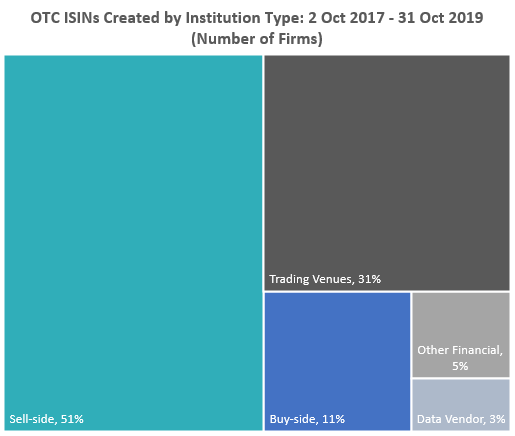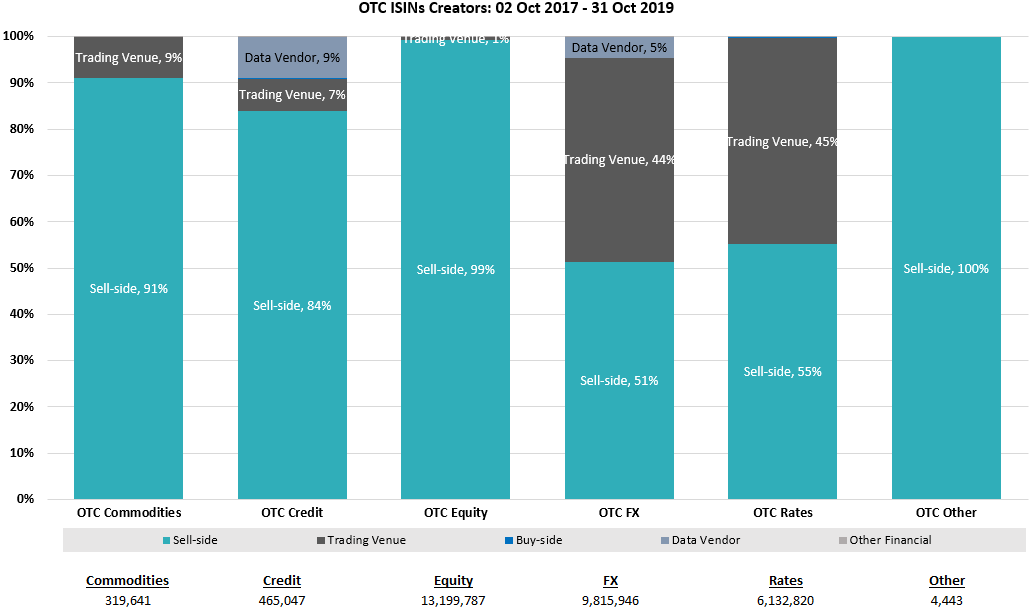 Broad asset class trends are fairly consistent with the previous month.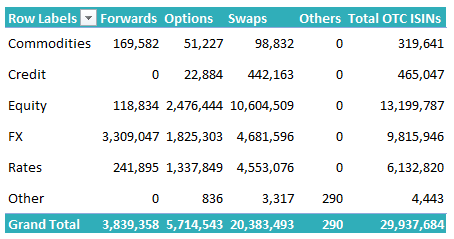 Month on Month (MoM) changes in both absolute and relative terms show variations in the new ISINs at product level – particularly for Rates and FX.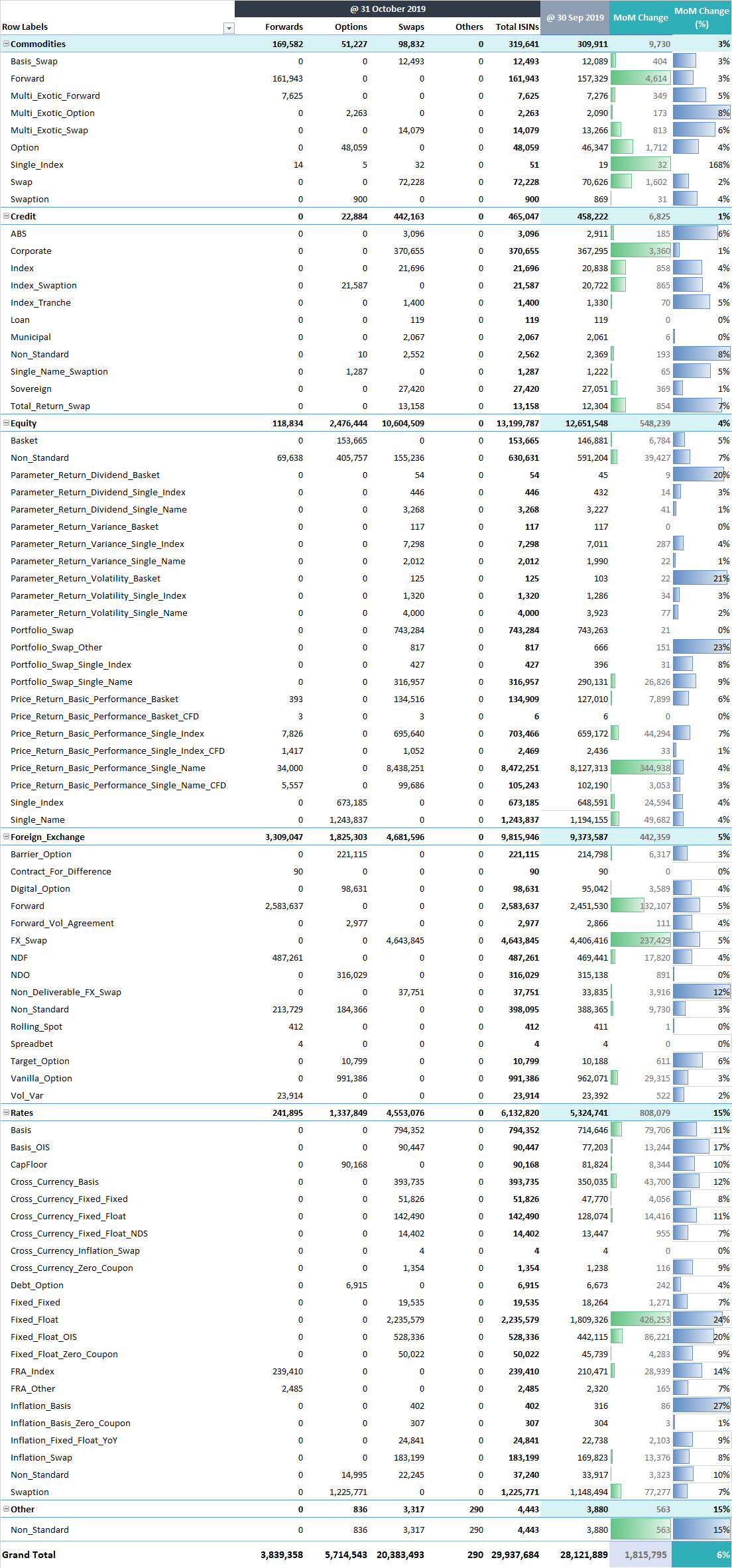 Search Trends: Search activity in the DSB database increased 5% in the month of October, largely driven by higher volumes of API "Retrieve ISIN Record by Attribute" messages. Highlights include:
FIX remains the dominant messaging protocol when interacting with the DSB – 71% of all search messages sent to the DSB
GUI users use the "Search for ISIN Records by Attributes" message and are the most common type of DSB user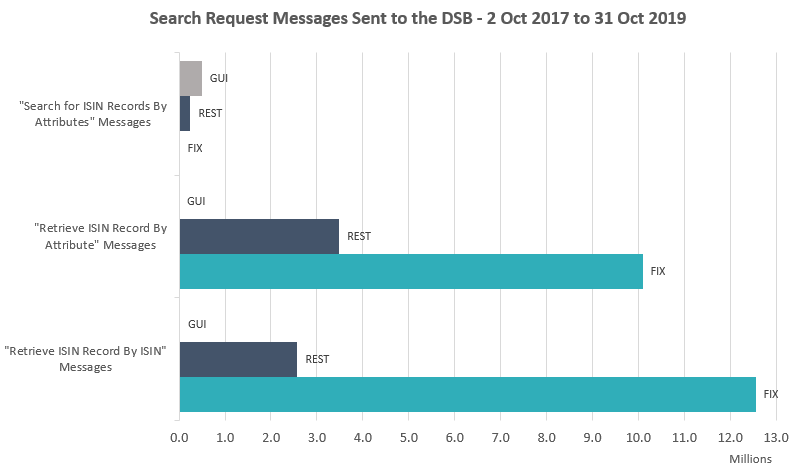 – END –