May 2018 showed a marked increase in the number of OTC ISINs reported to FIRDS, with higher OTC ISIN submissions from most (but not all) Venues and SIs. Following a request by some readers, this month's analysis also contains metrics by DSB Product Type alongside the usual asset class breakdown.
Highlights:
OTC ISINs were reported a total of 1.4 million times by 62 Trading Venues and 857k times by 14 Systematic Internalisers, with significant variation between reporting entities (for May month-end)
Venues reported the largest number of FX and Rates instruments, whilst Systematic Internalisers dominated OTC equity derivatives reporting
Venues reported significantly more FX Swaps, Basis IRS and Fixed Float IRS trades whilst SIs dominated Price Return Basic Performance Single Name Equity Swaps. Interestingly, the reporting of Corporate Single Name CDS was evenly split between SIs and Venues
The most commonly reported OTC derivatives were:

582k reports of Price Return Basic Performance Single Name Equity Swaps
510k reports of FX Forwards
305k reports of Vanilla Equity Options
283k reports of Fixed Float Interest Rate Swaps
More detailed monthly metrics are set out below. As ever, do contact us directly and let us know if you have questions or comments.
OTC Derivative ISINs reported per DSB Product Definition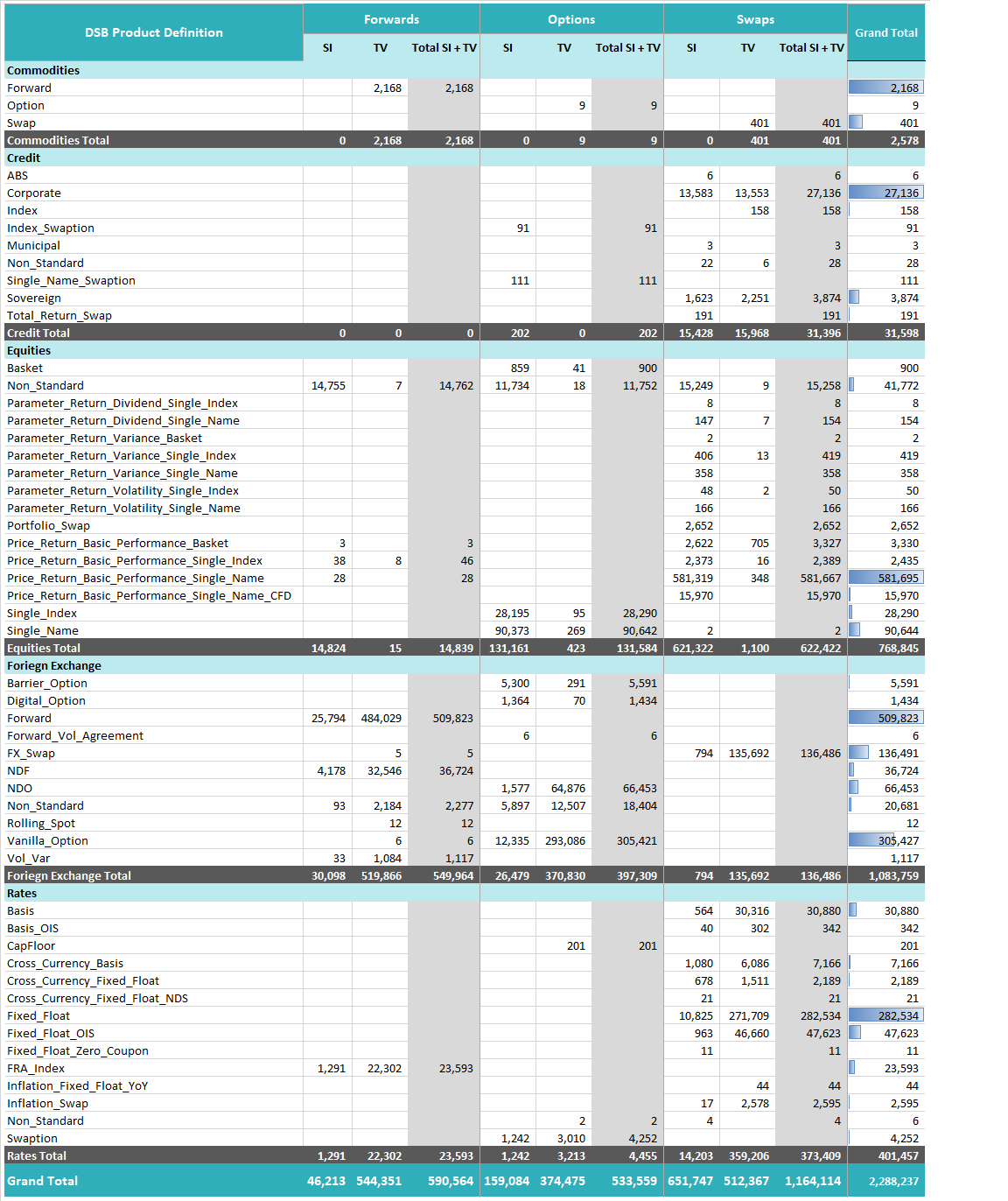 OTC Derivatives reported per Venue and SI MIC (for RTS-23 purposes)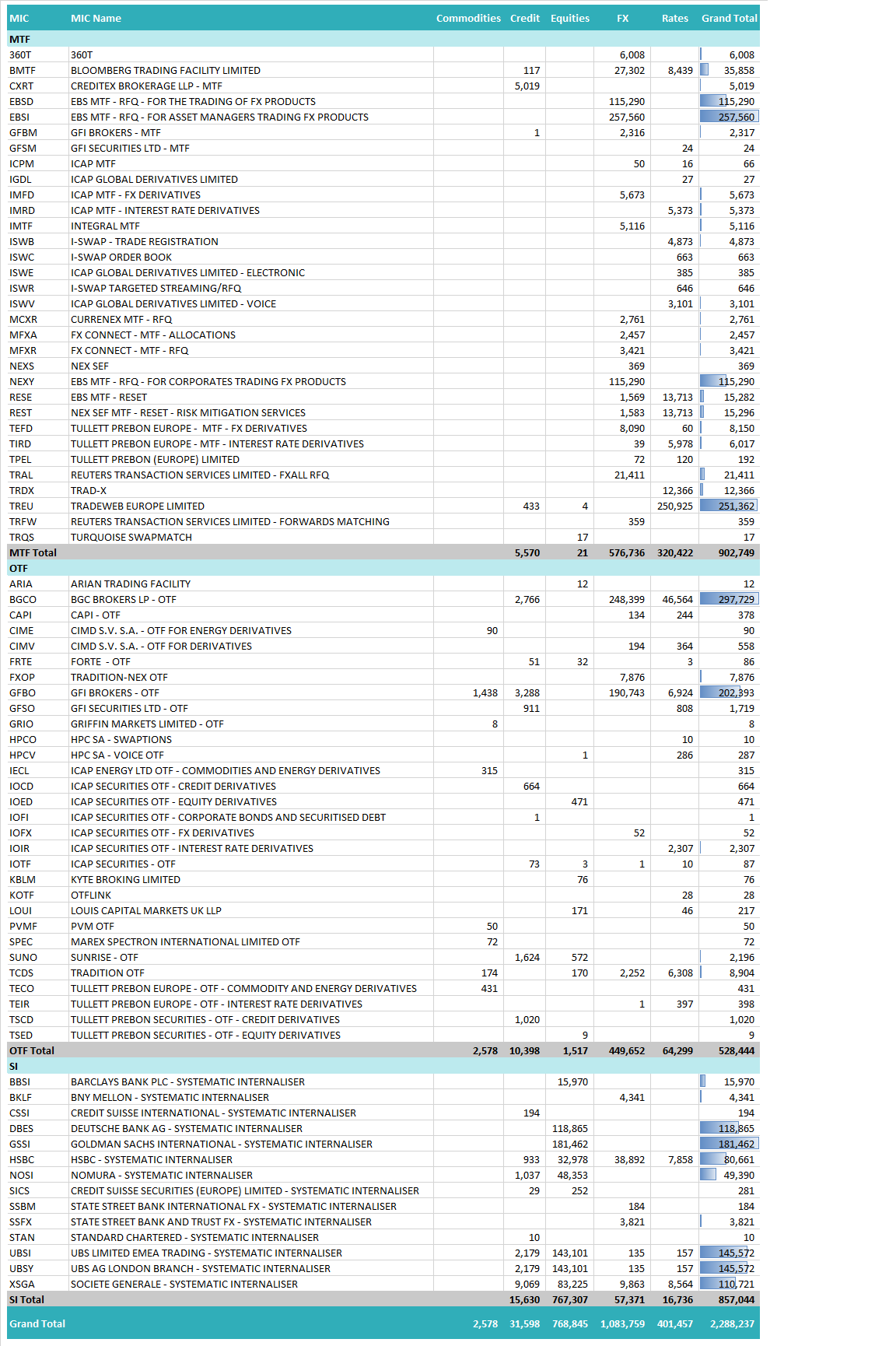 Finally, a continued note of caution – there appears to be an increase in the number of OTC ISINs from the DSB's test environment now making their way into FIRDS. We encourage users to review their submissions to ensure that they are only reporting those ISINs generated in the DSB's Production environment.
Published by Malavika Solanki
Related Articles:
FIRDS Data Analysis for April 2018