The September trend mirrors that of the prior month, with a 9% increase in the number of OTC Derivative ISINs created.
Interestingly the DSB saw ISIN creation activity driven by a broader spectrum of users than in the prior few months, with 10 banks and 10 venues contributing towards 91% of all ISIN creation activity.
With the DSB having been live for a year now, aggregate ISIN creation volumes are largely reaching steady state as industry gets accustomed to the MiFID ii regime, although there is significant variation in the list of institutions in any given month.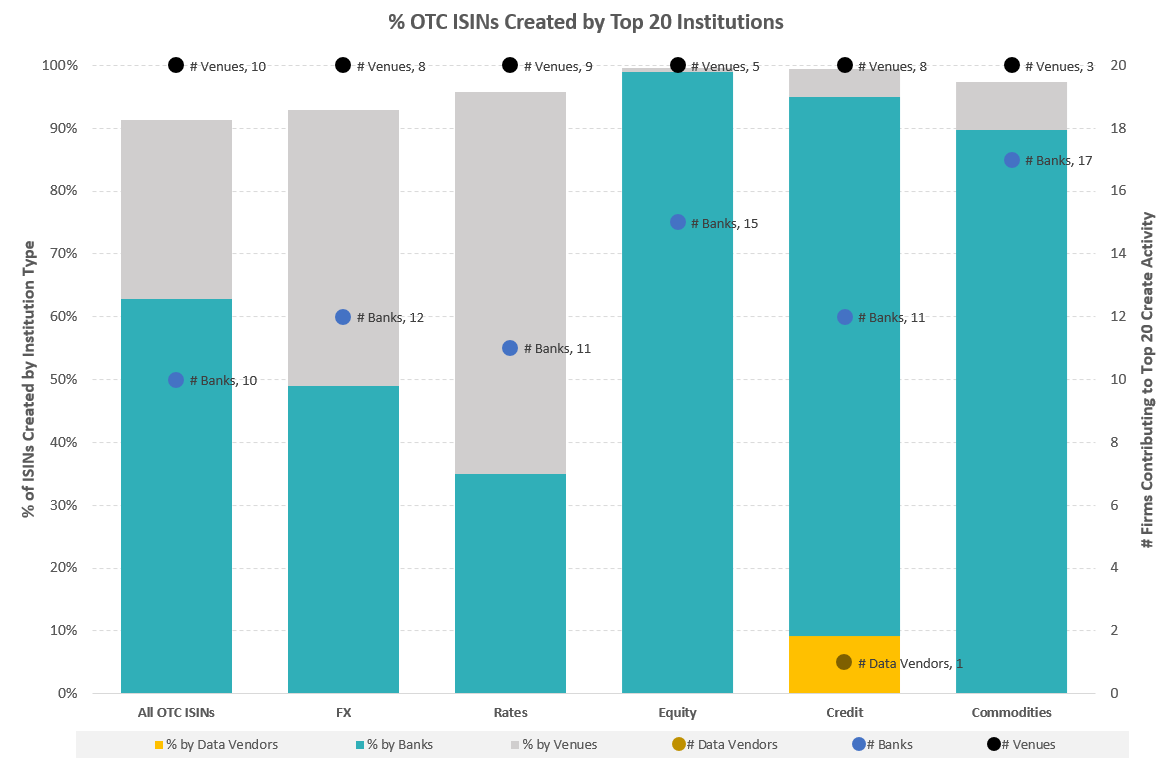 As with previous months – the patters across asset class, product definitions and nature of search request messages sent to the DSB remain consistent.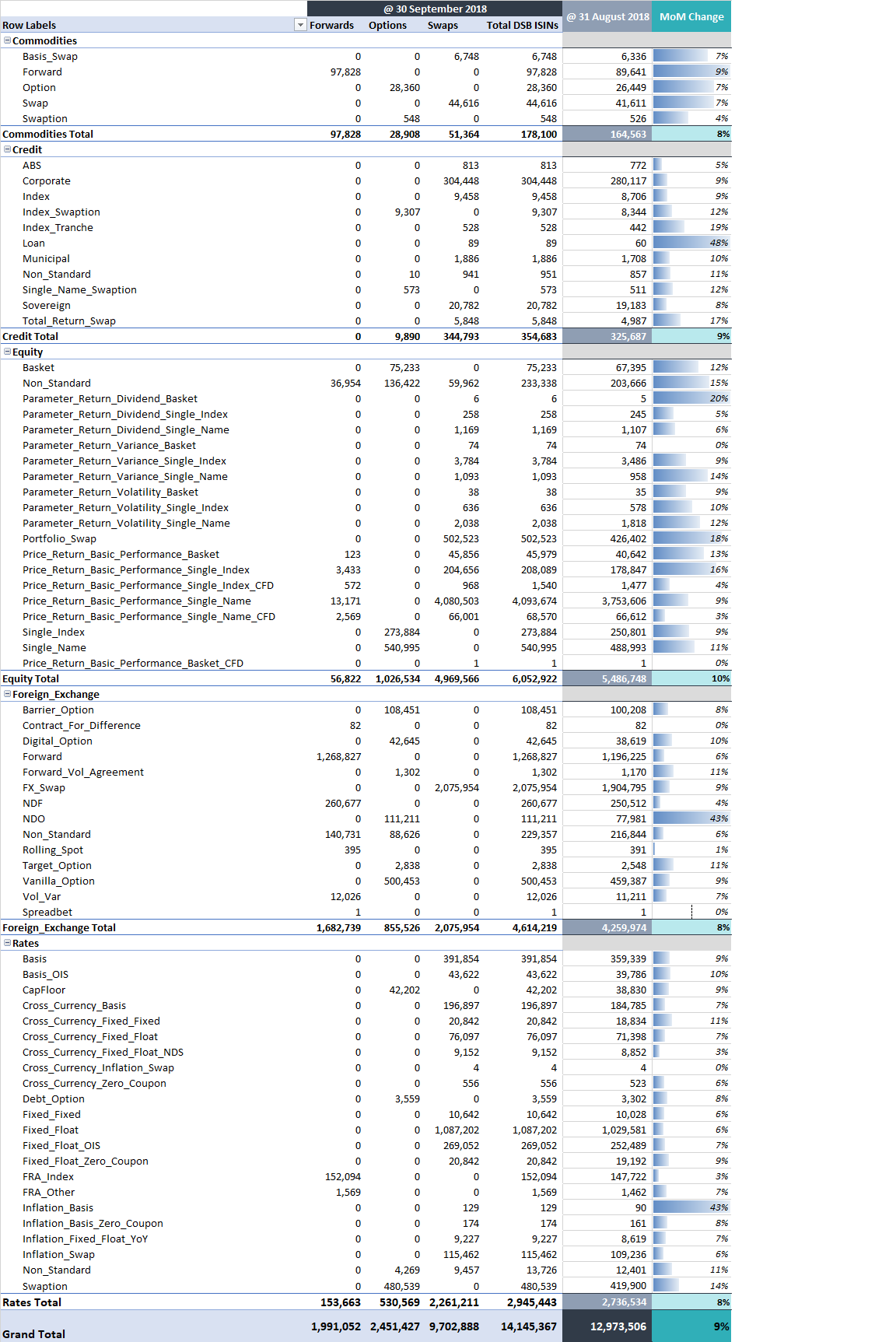 Search Trends:
Use of the DSB's search capabilities persists, with the web-interface (GUI) users driving most searches by attribute, however July saw a slight increase in the number of requests (mostly FIX) seeking information the full OTC ISIN record for a given ISIN. Snapshots of the search messages types received are shown by connection type – on both an absolute and relative basis.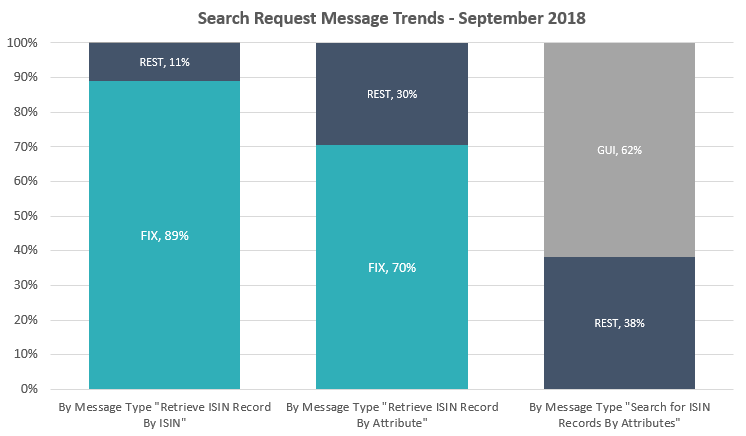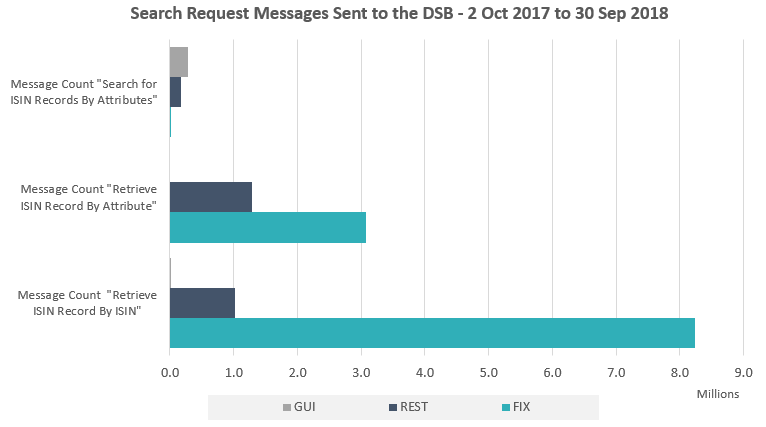 Published by Malavika Solanki